As cybercrime cases continue to grow each day, cybersecurity is inarguably the most important thing for any online business to have. In 2020, the number of ransomware cases grew by a whopping 150% — this is according to Help Net Security. What's more, around 30,000 websites are hacked into every day, including financial, healthcare, and retail organizations. 
If you're thinking you're immune to cyber attacks simply because you're a small business, think again. 
It's in your and your clients' best interest to double down on your retail cybersecurity efforts.
In several ways below, we would describe how best to ensure your customers data is protected online. 
Hold cybersecurity training for employees
Human error is often the cause of most company data breaches. Around 90% of cases affecting retail stores are due to employees mistakenly disclosing sensitive customer and company information. If you're a business owner or manager and you have other employees handling duties in your store, training them to use proper cybersecurity etiquette is a must.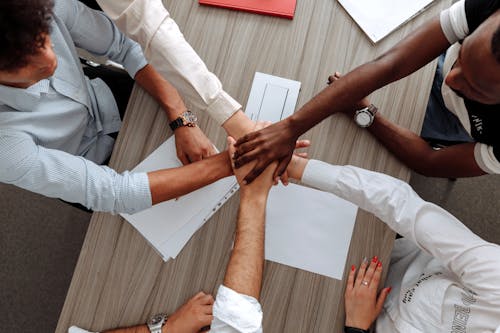 Your employees should understand that they share the same obligatory responsibility to protect company and client data. They are part of the company and, therefore, should respect and protect customers and other employees. 
They should also be aware of the possible dangers that can penetrate your servers. Make sure that everyone is familiar with the latest malware and scams, so nobody accidentally puts the company at risk.
Limit employee access
You don't need to give everyone in the company access to the data you collect. Neither does everyone need to have the same level of authorization to use in-house tools and resources. 
Providing unnecessary access to company data opens up more points of vulnerability in your business. In other words, if you have 200 employees accessing your company data, that's 200 portals a cybercriminal can easily walk through using brute-force attacks. 
By limiting employee access, you reduce the number of entry points a cybercriminal can use. Furthermore, you also reduce the risk of internal data abuse. 
Only collect necessary data
When collecting data — such as for membership or survey purposes — try to only collect what's necessary for your company. This will help you achieve two things: 
Decrease data's external value

Increase customer trust and confidence
By decreasing the data's external value, protecting the survey data and membership details of your customers becomes much easier to achieve. This is because hackers will be less inclined to steal low-value information. 
Additionally, collecting only what's necessary can increase customer confidence, too. When you collect data that feels irrelevant to the customer, it may look sketchy to your consumer and lessen their confidence in your services.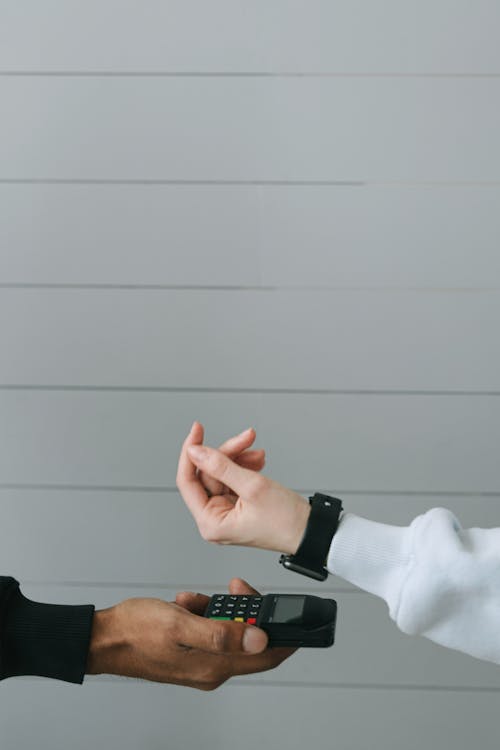 To determine what data is vital for your company to collect, it's necessary to regularly audit the data that you gather and ask, "If we left this data point out of the equation, would it fundamentally alter company functions or operations?" 
Companies should aim to do this at least once a year, as over time you'll start to unwittingly collect unnecessary data from your customers.
Keep POS systems updated
A point-of-sale (POS) system is generally anything that accepts payments from customers and helps retailers keep track of sales. While POS systems are used to refer to the cash register at the department store, nowadays, POS systems are completely digital. In other words, customers can check out their products wherever and whenever they want. 
While this has made the lives of both customers and sellers much easier, it also puts both parties at risk of cybercriminal attacks. 
The majority of updates conducted on POS software are typically cybersecurity-related. Making sure that your software is up-to-date with the latest standards is the best way to protect your business and your customers. 
Most POS systems have an auto-update feature that updates your software to the latest configuration, whenever the developer releases a new setup. Meanwhile, some POS systems may require you to manually update your software. 
Track network traffic
Online retailers handle large amounts of data every day. Assigning someone to keep track of network traffic can help protect customer information. This person can spot external and internal attempts to access the moment that they are conducted and work to remove the threat before it can do any damage.
Additionally, keep tabs on the people who access collected company data. Make sure you know why they accessed these data, who gave them access, and verify authorization if you think a certain action is sketchy. 
The bottom line
Your customers trust you to respect and protect their privacy. Therefore, your success as a retailer greatly depends on your ability to deliver on the expectations of your clients. By taking careful steps towards improving retail cybersecurity, you can use the data you gather to strengthen your bond with your clients and improve the rankings of your business.
If you're thinking you're immune to cyber attacks simply because you're a small business, think again.  It's in your and your clients' best interest to double down on your retail cybersecurity efforts. Here's how to protect your customer data online. 
About The Author: Chatty is freelance writer from Manila. She finds joy in inspiring and educating others through writing. That's why aside from job as a language evaluator for local and international students, she spends her leisure time writing about various topics such as lifestyle, technology, and business.